Beyond Fear: Helping Communities Choose Welcome
With S. Kathleen Atkinson OSB and Rev. Zanne Ness
February 27, 2020
The foundation of welcome is the inherent dignity of the human person, as created in the image and likeness of God.
We are called to welcome others with a presence that is more than just polite and that extends beyond our reservations. We are called to the kind of hospitality that is communal, revolutionary, and transforming. But there have always been challenges to such hospitality, like unknown travelers stopping for assistance and newcomers who come with their own ideas about community life. All the more reason for Benedict to insist that we "Welcome all guests as Christ."
Come as individuals or teams to improve your readiness for moving beyond discomfort toward truly human welcome. Together with S. Kathleen Atkinson OSB, founder of Ministry on the Margins, and Rev. Zanne Ness, chaplain, we will explore questions like these:
How do we practice real hospitality with those we live and work with every day?

What are the practices that form authentic community with people we find difficult to love/those who are too often left out?

How can small acts of radical love become a movement of God's Spirit within a broken world?
This event is part of a series of weekend events that Sr. Kathleen and Rev. Ness will also be leading.
On Friday, February 28 from 7-9p, Sr. Kathleen will offer a Public Presentation, Radical Hospitality: Social Change in the Key of Benedict. Register here to attend the Public Presentation.
That Public Presentation kicks off the weekend retreat, Everyday Prophets: How Small Acts of Courage and Compassion Change the World (Friday evening through Sunday, March 1 at 1p) Register Here for the entire weekend retreat.
Leaders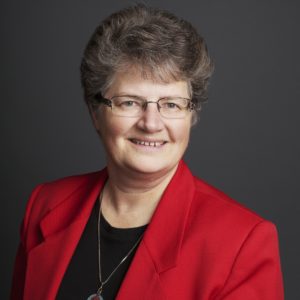 S. Kathleen Atkinson OSB
S. Kathleen Atkinson OSB is a Benedictine Sister from Annunciation Monastery in Bismarck, ND. Nationally recognized as an energetic and creative leader in hunger and homelessness education, she has developed service learning experiences for all age groups and led service teams to a variety of foreign and United States locations. Kathleen has been a teacher at the elementary, secondary, university level and has served as director of catechesis for the diocese of Bismarck. In 2013 she founded Ministry on the Margins, working with at risk youth, prison inmates, the homeless, and others who are God's poor among us. Ministry on the Margins currently serves over 800 people with 80-90 volunteers each week. Kathleen holds an MA in Theology from St John's University and a Doctorate in Ministry from the St Paul Seminary School of Divinity, University of St Thomas. She is the author of several articles on spirituality and mission as well as two books published by Liguori Press – God is Always There. Psalms for Every Moment,  and Letting Go and Letting God. 21 Centuries of Faith. 
Learn more about S. Kathleen Atkinson OSB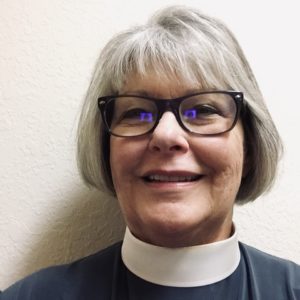 Rev. Zanne Ness
Zanne Ness serves as the volunteer chaplain at Ministry on the Margins and as a volunteer at the North Dakota State Penitentiary.  She is an oblate at Annunciation Monastery and a spiritual director.  Following retirement from a career as a clinical psychologist, she was ordained an Episcopal priest in 2011 and served on the Bishop's staff from that time until 2019.  Her education was completed at West Texas State University and the University of South Dakota as well as seminary courses at Providence Theological School.  She is married to Terrance and has three children and four grandchildren.
Learn more about Rev. Zanne Ness