SoulCollage® Sunday Circle [Online]
With Barbara Sutton
September 27 - December 13, 2020
$80 membership (come to as many Sundays as you like)
$25 drop-in rate
SoulCollage® Sunday Circle will provide open space for creating and exploring your SoulCollage cards with facilitator Barbara Sutton. It is a casual afternoon for those new to and experienced with SoulCollage to bring their circle wisdom forward each month!  Sessions will include a soulful reflection, card making, and gleaning wisdom from the exercises. No previous art experience is necessary! To learn more about SoulCollage, visit www.soulcollage.com.
Sunday Circles will be offered online via Zoom.
Registration note: Because materials are mailed out prior to each class, it is recommended that you register at least 7 days before the class (not including weekends).  Registrants signing up after that time can still participate but will need to provide their own supplies.
Leader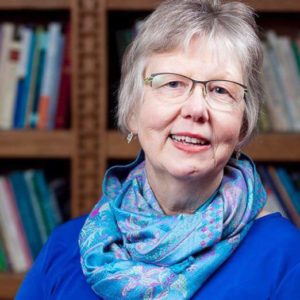 Barbara Sutton
Barbara Sutton has been Adjunct Professor of Theology at Saint John's School of Theology and Seminary (Collegeville, MN) since 2007 and served as a visiting scholar at the Benedictine Center during the 2017-2018 program year. She holds a doctorate in ministry from Saint Paul Seminary and School of Divinity (St. Paul, MN). Barbara maintains research interests in Christian leadership, forming women and men for ministry, and helping people cultivate community. With Victor Klimoski she edited the Illuminating Ministry Series (Liturgical Press). She was also instrumental in the development of the Seeing the Word materials that accompany The Saint John's Bible. Email Barbara Available for: speaking and facilitation
Learn more about Barbara Sutton