Condensed School of Lectio Divina [Online]
With Samuel Rahberg, S. Virginia Matter OSB and Kiely Todd Roska
August 7 - 9, 2020
Lectio Divina is an ancient practice of slowly engaging a sacred text over an extended period of time. When it is sustained in this way, lectio divina includes interrelated moments of reading, reflecting, responding to, and resting in the Word, all with the hope of nourishing and deepening our relationship with God. The Condensed School of Lectio Divina, available now online, offers contemporary seekers an experiential opportunity to learn this practice with support. Participants in this weekend retreat will use Zoom for large group presentation, small group discussion, and times of prayer. They will also commit to sustain their practice of lectio divina by cultivating times to engage their sacred text offline and by exploring how they might integrate lectio divina into their lives in practical ways. The Condensed School of Lectio Divina serves as an excellent introduction to and/or a good review of the five-day School of Lectio Divina.
Schedule (These times are approximate)
Friday, August 7 ~6:30pm – 8:30pm
Saturday, August 8 ~8:30-10am, 1-2:30pm and 3:30-5:00pm
Sunday, August 9 ~ 8am – 12pm
The hope is to be able to set aside as much of the weekend as possible to focus on the retreat.
Leaders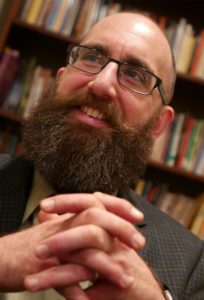 Samuel Rahberg
Sam Rahberg is former Director of the Benedictine Center and a spiritual director in St. Paul. He is author of Ice Break: A Collection of Poems (Aetos Publications, 2019), Enduring Ministry: Toward a Lifetime of Christian Leadership (Liturgical Press, 2017), and The Gospels in Poem and Image (Aetos Publications, 2016-2019). Sam has experience in parish ministry and holds a master's degree in theology from Saint John's University (Collegeville, MN). Through spiritual direction, individual and group ministerial reflection, and writing, Sam companions Christian leaders as they re-discover the sense of calling and giftedness at the heart of Christ-centered ministry. In his spare time, you will find Sam tending his family's small tree farm or fly fishing for trout in Southeast Minnesota. Learn more at www.samuelrahberg.com. Email sam@samuelrahberg.com   Available for: Spiritual direction Speaking/Facilitation Supervision for spiritual directors       
Learn more about Samuel Rahberg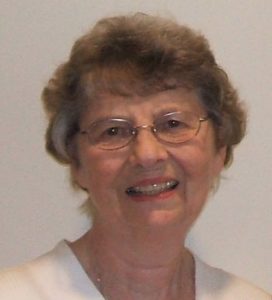 S. Virginia Matter OSB
Virginia Matter OSB is a member of St. Paul's Monastery and came to the Center from the health care field. She worked in nursing and in pastoral ministry. Virginia has done significant preparation in the area of spirituality, Centering Prayer, Bio-Spiritual Focusing, retreats, and Spiritual Direction. She also has experience in pottery and Native American creative arts. Email: vmatter@benedictinecenter.org Available for: One-on-one spiritual direction Bio-spiritual focusing Pottery instruction Questions about Centering Prayer Read All Posts by Sr. Virginia Matter
Learn more about S. Virginia Matter OSB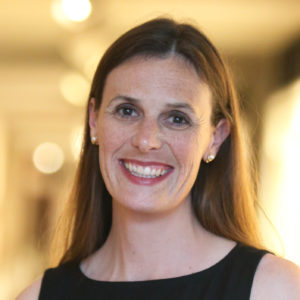 Kiely Todd Roska
Kiely Todd Roska is a former Associate Director of the Benedictine Center. Kiely holds an M.A. in Religion and Theology (United Theological Seminary) as well as a Master's Degree in Public Policy from the Hubert H. Humphrey School of Public Affairs. She has worked in faith-based nonprofit and congregational settings for over 20 years. Kiely loves to bike, knit, swim, dance, and bake bread. She also believes in trying new things as a spiritual practice. For example, this year she is taking voice lessons for the first time so she can sing with more gusto in the congregation at church, when she is alone in the car, and during spontaneous dance parties with her children.
Learn more about Kiely Todd Roska