Praying With The Psalms: An Evening Of Reflection [Online]
With Susan Stabile
October 20, 2020
It has been suggested that the Book of Psalms is the prayer book of the church. With vivid imagery, the psalms express the full range of human emotions, and give us insights into God and ourselves. One commentator called the psalms "essentially a record of the human quest for God."
The psalms are meant to be prayed, not simply read. We know from the Gospels that they were prayed by Jesus, and they remain essential to the prayer of Benedictine communities and the church at large.
This evening of reflection encourages us to pray with the psalms in a way that makes them meaningful to us and that helps us deepen our experience of God. The evening will include a talk that provides background to the psalms and suggests ways to pray with them, a period of silent reflection on a psalm, and time for sharing and dialogue.
This event will take place online via Zoom.
Leader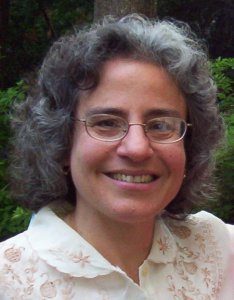 Susan Stabile
Susan Stabile is a Distinguished Senior Fellow at the University of St. Thomas School of Law and an adjunct instructor in Theology at St. Catherine's University. She previously held the position of Director of the University of St. Thomas Office for Spirituality.  Susan is a spiritual director and retreat leader trained in the Ignatian tradition. She offers individual spiritual direction and conducts retreats, RCIA and adult faith formation classes, and other programs at parishes, retreat houses and other venues.  Susan is the author of Growing in Love and Wisdom (Oxford University Press) and the blog, Creo en Dios!, on which she posts spiritual reflections and podcasts.
Learn more about Susan Stabile