Attentive Companions: Spiritual Direction and the Journey with God [Online] 2022
With Sheryl Rose and Tod Twist
January 26, 2022
No one can walk our spiritual journey for us. We enter, one by one, into the presence of the mystery of God and listen wholeheartedly to what God asks of us. But that journey need not be made alone. There are times when having a companion who listens to us and who helps us to listen to ourselves sharpens our ability to listen to the voice of God. This workshop offers those new to spiritual direction a place to start and those experienced with spiritual direction insight into making the most of each session.
Please note: this event will take place online via Zoom.
Leaders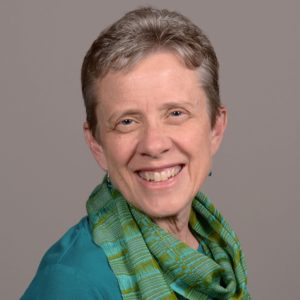 Sheryl Rose
Sheryl Rose holds an MA in Organizational Leadership and Spirituality from St. Catherine University, was certified as a Labyrinth Facilitator at Grace Cathedral in San Francisco and was trained at the Franciscan Spirituality Center in La Crosse as a Spiritual Director. Sheryl worked in parish ministry for over 25 years after almost two decades in corporate management roles. In retirement, she embraces her role of grandmother and seeing God's love reflected in the joy of young children. For her own ongoing spiritual journey, she incorporates contemplative walking on her yard labyrinth in the summer and her many finger labyrinths in the winter. Sheryl is currently available to see people inside or outside on her backyard labyrinth at her home in Richfield, while we patiently wait for the Benedictine Center to open again.
Learn more about Sheryl Rose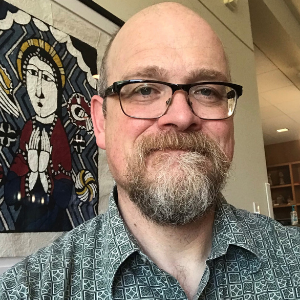 Tod Twist
In addition to being on the Spiritual Direction team at the Benedictine Center, Tod Twist also serves as a Guest Services Assistant, preparing the space for guests. Tod trained as a Spiritual Director through the program at the Franciscan Spirituality Center in La Crosse, WI. Prior to that, he spent some time as a freelance writer as well as a workshop guy (with leatherworking and woodworking) while being a stay-at-home dad. He studied Hebrew and Semitics at UW–Madison, and also biblical studies at Bethel Seminary in the Twin Cities. While he values formal study programs, Tod has found new joy in the experiences that he's had at spirituality centers, and he's excited about being a part of offering retreats and spiritually-oriented presentations to people. Tod writes: Some tumultuous events in my teen years set me on a path of trying to make sense of what had happened to me, and I eventually wound up trying to be a Bible teacher after having been redirected away from a couple of other paths of service. It had been a couple of decades worth of rough road getting to that sense of calling and meaning, and when it didn't work out, I took…
Learn more about Tod Twist