Condensed School of Lectio Divina
With Samuel Rahberg, Sister Carol Rennie, OSB and Sister Virginia Matter, OSB
July 20 - 22, 2018
Learn the art of sustained lectio divina, "a dialogue with God through the text over time" (Kathleen Cahalan). The Condensed School of Lectio Divina adapts the Benedictine Center's keystone experience retreat into a shorter, less-expensive format. The core teachings and the monastic experience remains intact. Sam Rahberg, in cooperation with S. Carol Rennie OSB and S. Virginia Matter OSB, leads five teaching sessions that distill the essentials of sustained lectio divina, making this an excellent introduction to the practice or a good review for past participants in the School of Lectio Divina. Maximum 20 participants as room arrangements allow.
Friday
5:30p    Dinner
6:30p    Vigil
7:00p    Session 1: A Sustained Lectio Framework
8:30p    Desert Practice
Saturday
7:00a     Shared Quiet
7:30a     Breakfast
8:30a     Morning Prayer
9:00a    Session 2: Four Voices of Scripture
10:00a     Break
11:45a     Midday Prayer
12:00p     Lunch
1:30p    Session 3: Eight Thoughts
2:30p    Break
2:40p    Shared Quiet
3:00p    Break
3:20p    Session 4: Relationship Between Text and Thoughts
4:30p    Break
5:00p    Evening Prayer (Feast of St. Benedict)
5:30p    Dinner
6:00p    Desert Practice
Sunday
7:00a     Shared Quiet
7:30a     Breakfast
8:00a     Session 5: Lectio Divina as a Way of Life
9:00a    Break
10:00a     Shared Reflection and Closing Blessing
11:00a     Eucharist
12:00p     Brunch, Leave taking with blessings on your journey
Leaders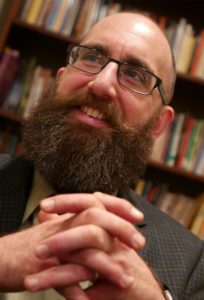 Samuel Rahberg
Sam Rahberg is former Director of the Benedictine Center and a spiritual director in St. Paul. He is author of Ice Break: A Collection of Poems (Aetos Publications, 2019), Enduring Ministry: Toward a Lifetime of Christian Leadership (Liturgical Press, 2017), and The Gospels in Poem and Image (Aetos Publications, 2016-2019). Sam has experience in parish ministry and holds a master's degree in theology from Saint John's University (Collegeville, MN). Through spiritual direction, individual and group ministerial reflection, and writing, Sam companions Christian leaders as they re-discover the sense of calling and giftedness at the heart of Christ-centered ministry. In his spare time, you will find Sam tending his family's small tree farm or fly fishing for trout in Southeast Minnesota. Learn more at www.samuelrahberg.com. Email sam@samuelrahberg.com   Available for: Spiritual direction Speaking/Facilitation Supervision for spiritual directors       
Learn more about Samuel Rahberg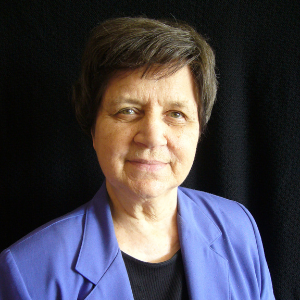 Sister Carol Rennie, OSB
Sister Carol Rennie, OSB is a former prioress of St. Paul's Monastery who served for many years as a spiritual director and an anchor for Benedictine Center hospitality. Although retired, she continues to encourage the Benedictine Center staff in the mission she supported so faithfully.
Learn more about Sister Carol Rennie, OSB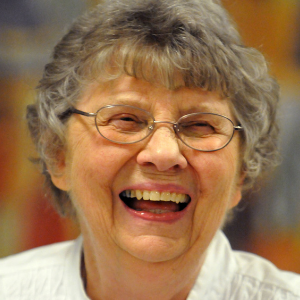 Sister Virginia Matter, OSB
Virginia Matter, OSB is a member of St. Paul's Monastery and came to the Center from the health care field. She worked in nursing and in pastoral ministry. Virginia has done significant preparation in the area of spirituality, Centering Prayer, Bio-Spiritual Focusing, retreats, and Spiritual Direction. She also has experience in pottery and Native American creative arts. CONTACT e | vmatter@benedictinecenter.org Available for: One-on-one spiritual direction Bio-spiritual focusing Pottery instruction Questions about Centering Prayer
Learn more about Sister Virginia Matter, OSB