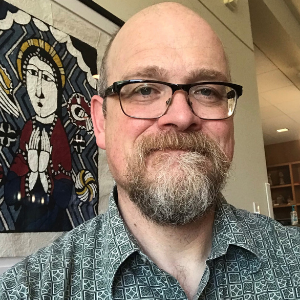 In addition to being on the Spiritual Direction team at the Benedictine Center, Tod Twist also serves as a Guest Services Assistant, preparing the space for guests. Tod trained as a Spiritual Director through the program at the Franciscan Spirituality Center in La Crosse, WI. Prior to that, he spent some time as a freelance writer as well as a workshop guy (with leatherworking and woodworking) while being a stay-at-home dad. He studied Hebrew and Semitics at UW–Madison, and also biblical studies at Bethel Seminary in the Twin Cities. While he values formal study programs, Tod has found new joy in the experiences that he's had at spirituality centers, and he's excited about being a part of offering retreats and spiritually-oriented presentations to people.
Tod writes:
Some tumultuous events in my teen years set me on a path of trying to make sense of what had happened to me, and I eventually wound up trying to be a Bible teacher after having been redirected away from a couple of other paths of service. It had been a couple of decades worth of rough road getting to that sense of calling and meaning, and when it didn't work out, I took it pretty hard. After things went differently in my life than I thought they were supposed to, spiritual direction was a big part of my learning to live the life that was actually happening for me, as opposed to the life that I thought I was supposed to be living. An old joke says, anyone can have an off decade, and it worked out about like that for me. It took a long time for me to adjust, and I needed others to listen to me as I trudged through it all.   
Aside from marrying my beloved spouse and being blessed with our two children, the best thing that has ever happened in my life is growing in my experience of God's presence. For me, that experience of God's presence comes along different pathways—some traditional, some unexpected. I've heard from God while singing a worship song and while listening to the waves on the coast. I've felt God in the Eucharist and in the cool breeze on an autumn day. I've been restored in God through forgiveness and also through making things in my workshop.
And on it goes. Where do you experience God? And when? How does it happen? What does it feel like? Your answers don't need to be profound to anyone else—they only need to be personal to you. The central conviction that I bring to spiritual companioning is that your awareness of God is crucial and your freedom in your relationship with God is the main agenda. Noticing where God is working in your life isn't automatic, though, and a spiritual companion can help unpack experiences where there might be more at work than is immediately obvious. The blessed part in life is that some of the most important things that elude our intellectual understanding can be perceived with the heart.
Events with Tod Twist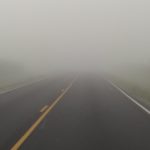 School of Discernment 2022
November 11 - 13, 2022
The School of Discernment is an opportunity to discern the voice of the Holy Spirit under the guidance of skilled teachers and listeners and with the benefit of wisdom from the monastic tradition, now available online. The framework includes sessions on the practice of discernment, reflection questions for quiet time, and one-on-one meetings. No one will be obligated to share publicly about the particulars of their own stories, but each will have the opportunity to do so as they choose. Spiritual directors will be available to assist with the process of discernment and any questions and insights as they arise. Tentative Schedule  Friday 11-11-2022 1:00 p.m.-2:30pm Session 1: Discernment as a Way of Life 3:30-4:45pm  Session 2: The Anatomy of a Thought Saturday 11-12-2022 10:00 -11:30am Session 3: Working with Scripture and Personal Experience  2:00-3:15 pm  Session 4: Listening for the Voice of God: Sorting Thoughts Sunday 11-13-2022   8:00-9:30 am  Session 5: Sustaining the Practice: Making a Decision 9:30-10:30 am  Shared Reflection and Closing Blessing