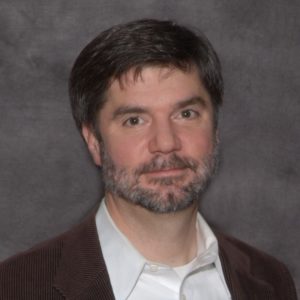 Peter Watkins is a spiritual director and retreat leader at the Benedictine Center. He holds a Master's of Divinity degree from the University of St. Thomas/School of Divinity and supervises spiritual directors in training at Sacred Ground Center for Spirituality. In addition to regular spiritual direction, Peter is also trained in giving the Ignatian spiritual exercises.
Peter has been a high school theology teacher at Cretin-Derham Hall high school in St. Paul since 1993, where he especially loves leading student justice trips to Guatemala and pilgrimages on the Camino de Santiago in Spain. He has taught adult classes in Old Testament Theology, and Adolescent Psychology and Spirituality, and has co-authored a high school text book, Guarding the Fire: A Spiritual Guide for Young Men (Good Ground Press).
Peter helps lead ministry discernment groups for the Episcopal Church in Minnesota, he is a life-long runner, and is active in his church as a Sunday school story teller.