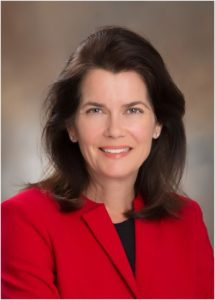 Diane M. Millis, PhD, is an educator, author, spiritual director, and leadership coach. She is the founder of Companions on a Journey at the College of Saint Benedict, funded by the Lilly Endowment, Inc., and the Journey Conversations Project. Diane has also served as a coach and consultant for the Lilly Endowment, Inc., working with leadership teams at colleges, universities, and theological schools throughout the United States.
Diane currently teaches Narrative Leadership at United Theological Seminary, and coaches leaders in a wide array of sectors—educational, congregational, philanthropic, health care, non-profit and corporate.
She is the author of three books, Re-Creating a Life (SDI Press, 2019), Deepening Engagement (SkyLight Paths, 2015), and Conversation–The Sacred Art (SkyLight Paths, 2013).
She lives in Minneapolis and shares her life with her husband, Mark, and their son, Ryan. She is a member of Our Lady of Lourdes faith community.
more info, visit www.dianemillis.com.
---