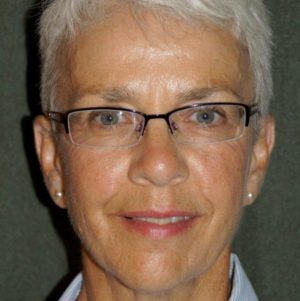 Mary Martin received her training as a spiritual director at the Franciscan Spirituality Center (La Crosse, WI). She is a retired hospital chaplain who holds graduate degrees in theology, counseling psychology, and library science and has been in direction herself for over thirty-five years. She and her husband live in south Minneapolis and enjoy traveling (often to Ireland), and being in the outdoors kayaking, biking, or walking their dog.
---
Mary writes,
I have often described my own experience of spiritual direction as being an "incredible luxury and a radical necessity." It's a luxury in the sense of having the time to place the fragments, bits and pieces of my life before my director and to gaze with her, in the presence of God's holy Spirit, at the contours, patterns, connections (and disconnections!) that are present. I experience direction as a necessity in that it helps me to be faithful to God's promptings and my deeply held desire for ongoing conversion. Hunger, longing, dreams, disappointments, joys, questions all surface as we continue to mine the richness of our relationship with the Holy, with others, and with self. My own encounter with spiritual direction began when I was 28 years-old and discerning vocational choices. Since then, skilled and blessed directors–men and women of deep faith–have helped me navigate many transitions. Together we have explored various prayer forms, how to wrestle with questions (not dissimilar Jacob's wrestling with the angel), life choices, establishing and renewing a rule/rhythm of life, what to do in desert times, and how to nurture abundant hope in the mercy and love of God.

I find similar themes as I listen to, and accompany, others on their spiritual, emotional and relational journeys. Many who are new to spiritual direction come with specific questions about how to deepen their prayer life. Some come with a specific question or decision facing them and they are seeking ways to listen more intentionally to the prompting of the Spirit in their lives. Some come because they want to deepen their relationship/discipleship with Jesus. Some come for shorter periods of time—several months, a year; while others, like myself, tend to view spiritual direction as an ongoing way to deepen the enfleshment of their faith through many decades and seasons.

My graduate degree in theology is from Maryknoll in NY, which fostered in me a sensitivity to those who are struggling on the margins, to issues of justice, and a deep appreciation for liberation theology. My training in counseling psychology helped me explore internal dynamics in the psyche as well family systems. My work as a hospital chaplain in cardiac and surgical ICUs, medical oncology, and blood and marrow transplant, opened my eyes and heart to the suffering and resiliency of so many patients and their families as well as the grace and competency of the hospital staff. And finally, my training as a librarian has helped me nurture a deep love of learning and ongoing hunger to update my understanding and pursue new insights.
Events with Mary Martin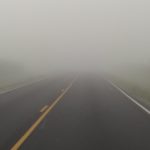 School of Discernment 2022
November 11 - 13, 2022
The School of Discernment is an opportunity to discern the voice of the Holy Spirit under the guidance of skilled teachers and listeners and with the benefit of wisdom from the monastic tradition, now available online. The framework includes sessions on the practice of discernment, reflection questions for quiet time, and one-on-one meetings. No one will be obligated to share publicly about the particulars of their own stories, but each will have the opportunity to do so as they choose. Spiritual directors will be available to assist with the process of discernment and any questions and insights as they arise. Tentative Schedule  Friday 11-11-2022 1:00 p.m.-2:30pm Session 1: Discernment as a Way of Life 3:30-4:45pm  Session 2: The Anatomy of a Thought Saturday 11-12-2022 10:00 -11:30am Session 3: Working with Scripture and Personal Experience  2:00-3:15 pm  Session 4: Listening for the Voice of God: Sorting Thoughts Sunday 11-13-2022   8:00-9:30 am  Session 5: Sustaining the Practice: Making a Decision 9:30-10:30 am  Shared Reflection and Closing Blessing