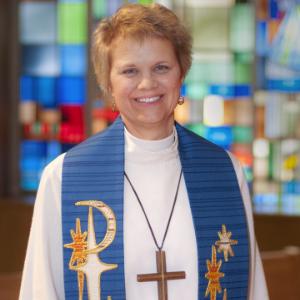 (Rev. Kathie Nycklemoe is open to receiving new spiritual directees at this time.)
Kathie Nycklemoe has served in public ministry since 1989, and as a pastor since 1995. Her training in contemplative practices began at the Shalem Institute (Baltimore, MD) under the direction of Tilden Edwards and Gerald May, and she received her training to be a spiritual director from the Franciscan Spirituality Center (La Crosse, WI).
She is Associate Pastor of St. Stephen's Lutheran (Bloomington, MN) a pastor and spiritual director who regularly leads retreats for clergy and lay folks. She also serves as a clergy coach through the Fairview Clergy Health Center and as a mentor/teacher with the Spiritual Direction Certification Program at the Lutheran Southern Seminary (Columbia, SC).
Kathie loves to spend time with her husband and three young adult children, be outdoors as much as possible, read, travel, and . . . embrace her inner sloth.
CONTACT
e | knycklemoe@ststephen.net
Available for:
Spiritual direction
Clergy coaching
Speaking/Facilitation
Supervision for spiritual directors